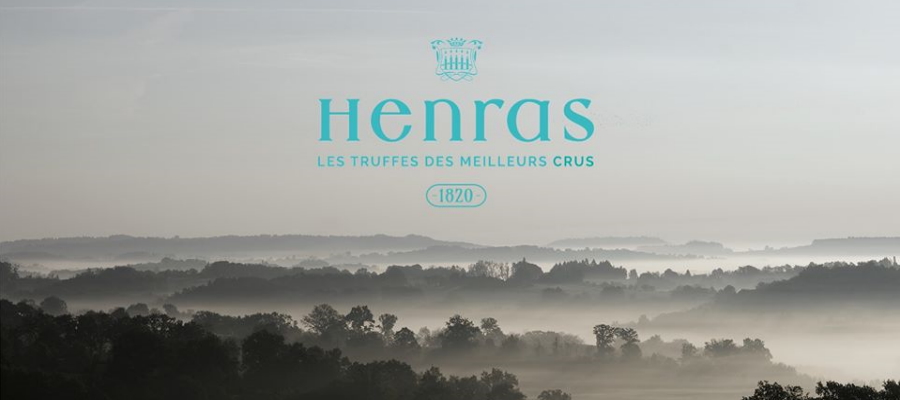 A TRADITION OF FINE QUALITY SINCE 1820
MAISON HENRAS
–
GC-SYNERGY is delighted to announce we now carry the Maison Truffe Henras 1820 fresh and shelf-stable product line in Canada and Western USA.  Their company is the oldest trading house of Périgord black truffles in France.  For GC-Synergy to provide the finest fresh truffles to our clientele, we needed to secure a source with real expertise and historical experience.  Maison Truffe Henras 1820 meets our meticulous standards.
Maison Truffe Henras 1820 is known for their rigorous selection of the finest quality Périgord black truffles (Tuber Melanosporum), from their French truffle fields which are amongst the best in the world. Hand picking the crème-de-la-crème truffles of the fresh harvest from the perfect terroir, this two-hundred-year old company puts its expertise and vast experience to supply the world's top chefs.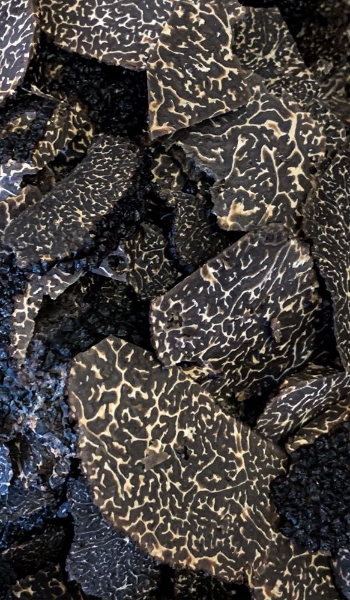 WE CARRY BOTH FRESH AND
SHELF STABLE TRUFFLES
–
Each fresh truffle is cleaned by hand, sized, and specifically chosen for the application desired by culinary professionals.  The very best are carefully packaged and shipped "jet fresh" for delivery 8,000 kilometres away in the Pacific North West. They are delivered to you between 36 and 48 hours of being harvested.  This traditional picked-by-hand selection process guarantees a product of excellence with the longest usable life, delivered from the world's revered truffle fields in the heart of Périgord to your customer's plate.
Shelf-stable Tuber Melanosprum products are prepared in Maison Henras own kitchens using a preservative-free appertisation technique, originally invented by Nicolas Appert in France in 1795.  This allows GC-Synergy to provide our clientele Périgord black truffles year-round.  The shelf-stable black truffles are available whole, sliced or in smaller pieces. Our line also includes exceptional quality oils, vinegar, spreads, condiments, sauces and salt all containing Maison Henras truffle.
 WE CARRY THE FOLLOWING MAISON HENRAS
    SHELF-STABLE BLACK TRUFFLE PRODUCTS

– 
Whole Black Truffle – (first boil) __________________________ 12.5 gr
Sliced Black Truffle – (first boil) __________________________ 12.5 gr
Pieces of Black Truffle – (first boil) _______________________ 12.5 gr
Black Truffle Juice – (first boil) ___________________________ 12.5 gr
Extra Virgin Olive Oil + 1% black truffle _________________ 100 ml jar
Walnut Oil + 1% black truffle ___________________________ 100 ml jar
Grape Seed Oil + 1% black truffle ______________________  100 ml jar
Black Truffle Mayonnaise + 2.6% black truffle ___________  95 gr jar
Black Truffle Butter + 10% black truffle __________________ 45 gr jar
Guérande Salt + 1% black truffle pieces _________________  50 gr jar
Balsamic Vinegar + 3% black truffle _____________________  95 gr jar
Eggplant caviar spread + 2.6% black truffle ____________  100 gr jar
Artichoke Spread + 2.6% black truffle __________________ 100 gr jar
Truffle Tasting Gift Box (4 products in a decorative box) ____  1 pce
Truffle Slicer – stainless steel ______________________________  1 pce
Truffle Slicer – stainless steel with Olive wood handle _______  1 pce